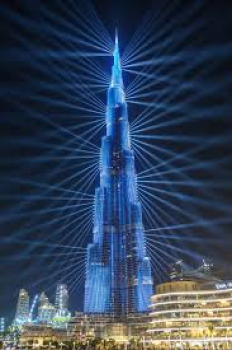 burj khalifa tickets offers
Different floors with difference in prices and timing for the world tallest Burj Khalifa building.
The cost of tickets to visit the Burj Khalifa can vary depending on several factors such as the time of day, type of ticket, and whether you purchase in advance or on the spot. However, there may be various offers or promotions available from time to time. Here are a few tips on finding Burj Khalifa ticket offers:
Look for combo deals: Some tour operators or ticket providers may offer combo deals that include the Burj Khalifa along with other attractions in Dubai. This can be a great way to save money and see more.

To buy more than one tours and excursions aggregators for any available discounts or promo codes that can be applied to Burj Khalifa tickets will be less in price.
Can book very easly tickets at www.hellotours.ae
kindly note that tickets available for visiting the Burj Khalifa in Dubai, There are several options for tickets, including the observation deck on the 124th and 125th floors, the premium observation deck on the 148th floor, and various combination tickets that include access to other attractions. Tickets can be purchased online in advance or in person at the ticket counter at the Burj Khalifa. It's recommended to book tickets in advance, especially during peak tourist seasons, to avoid waiting in long lines.