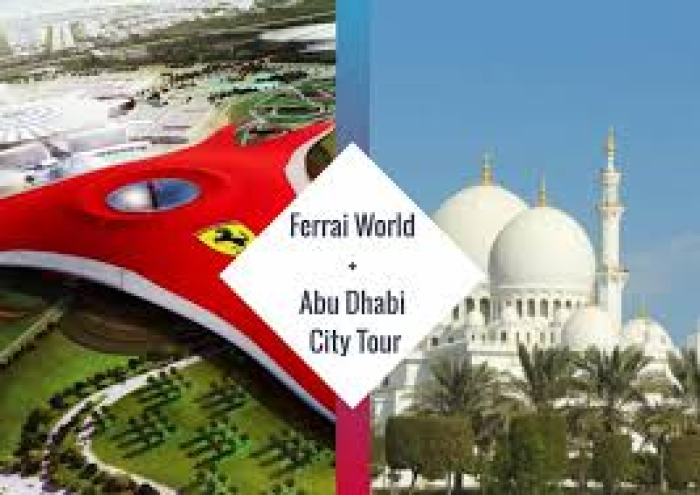 Abu dhabi day trip from Dubai
Abu Dhabi City tour: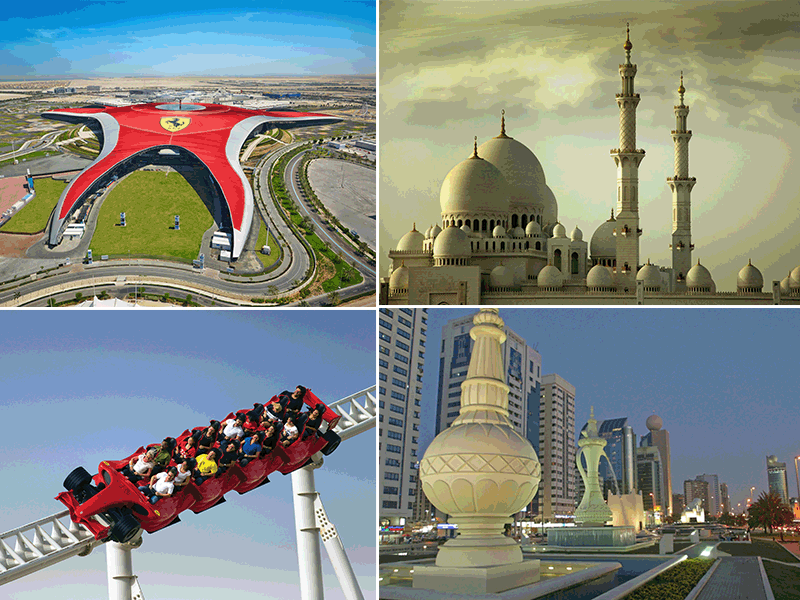 Abu Dhabi, the capital city of the United Arab Emirates, is a popular day trip destination from Dubai. Located just 150 km from Dubai, Abu Dhabi offers visitors a chance to explore its rich cultural heritage, impressive modern architecture, and stunning natural landscapes.
Here are some of the top things to do on a day trip to Abu Dhabi from Dubai:
1: Sheikh Zayed Grand Mosque:
This is one of the most beautiful mosques in the world and is a must-visit attraction in Abu Dhabi. Visitors can marvel at the stunning architecture, intricate Islamic designs, and the world's largest hand-woven carpet.
2: Yas Island:
Yas Island is a popular entertainment destination and home to attractions such as Ferrari World Abu Dhabi, Yas Waterworld, and Warner Bros. World Abu Dhabi. Visitors can enjoy thrilling rides, water slides, and explore the world of their favorite movie characters.
3: Emirates Palace:
This is a luxurious hotel and palace located on a private beach. Visitors can take a tour of the hotel's grand halls, beautiful gardens, and stunning views of the Arabian Gulf.
4: Abu Dhabi Corniche:
The Corniche is a beautiful waterfront area that stretches along the coast of Abu Dhabi. Visitors can stroll along the promenade, enjoy the views of the city skyline, and relax on the beach.
5: Qasr Al Watan:
This is a new cultural landmark that opened in 2019, showcasing the art, history, and traditions of the UAE. Visitors can explore the stunning palace and gardens, witness traditional performances, and learn about the country's heritage and achievements.
6: Louvre Abu Dhabi:
This is a unique museum that houses a collection of art from around the world, showcasing the connections between different cultures and civilizations.
There are several ways to get to Abu Dhabi from Dubai, including by car, public transport, or organized tours. Many tour operators offer day trips to Abu Dhabi from Dubai, providing transportation, guides, and entry tickets to various attractions.
In conclusion, a day trip to Abu Dhabi from Dubai is a great way to experience the cultural and modern attractions of the UAE capital. With its stunning architecture, natural landscapes, and world-class entertainment, Abu Dhabi is a must-visit destination for anyone traveling to the UAE.
For booking please vist: www.hellotours.ae or whatsapp +971525252713 and +971566209095
Many Thanks for reading the blog.