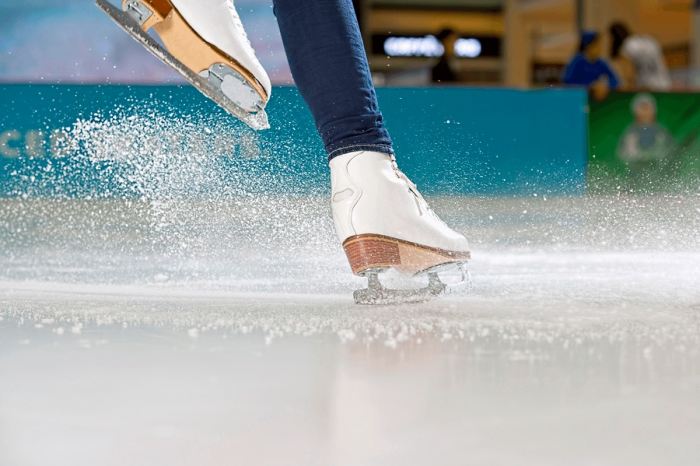 Ice rink Dubai mall
About Ice Rink in Dubai mall
The Dubai Mall is the largest shopping mall in the world and is located in downtown Dubai, United Arab Emirates. One of the most popular attractions at the mall is the Dubai Ice Rink, which is located on the ground floor and spans over 22,500 square feet.
The Dubai Ice Rink is an Olympic-sized ice skating rink that offers a fun and exciting activity for visitors of all ages. It is open seven days a week and offers public skating sessions, as well as private lessons and group skating classes. Visitors can rent ice skates on-site and take part in the skating sessions, which usually last for 90 minutes.
The ice rink also offers a range of special events, such as themed skating nights, disco sessions, and professional ice skating shows. These events provide a unique and entertaining experience for visitors and are often accompanied by music and lighting effects that enhance the atmosphere of the rink.
The Dubai Ice Rink is suitable for skaters of all levels, from beginners to advanced skaters. The rink is equipped with state-of-the-art facilities, such as a sound system, lighting effects, and a large screen that displays skating tutorials and advertisements.
Apart from the skating sessions, the Dubai Ice Rink also offers a range of services, such as skate sharpening, lockers, Visitors can also book private lessons with professional ice skating instructors, who can help them improve their skating skills and techniques.
In conclusion, the Dubai Ice Rink at the Dubai Mall is a fun and exciting activity that offers a unique experience for visitors. With its Olympic-sized rink, state-of-the-art facilities, and range of special events and services, it is a must-visit attraction for anyone visiting Dubai.
for booking visit www.hellotours.ae