Water Park Dubai Atlantis
About Dubai parks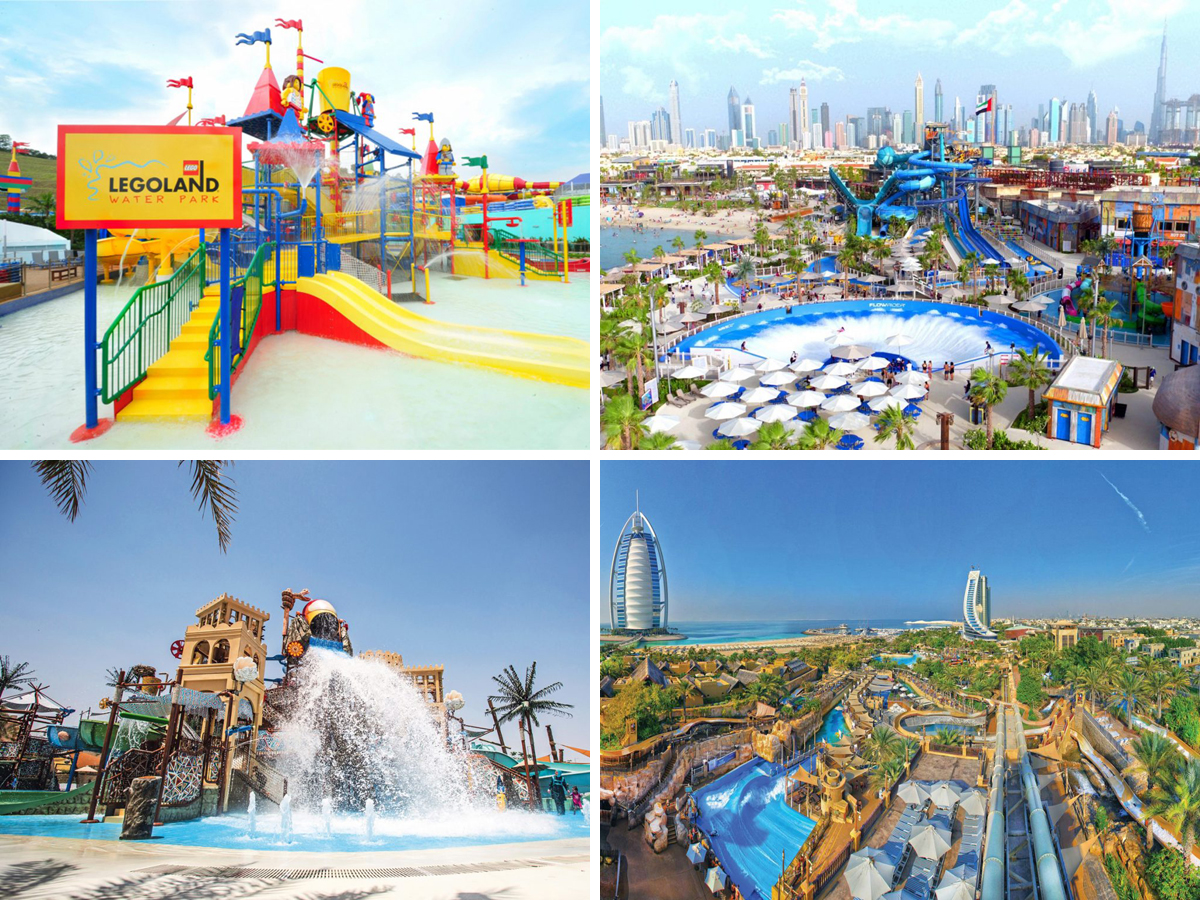 lets read about Dubai Parks and Resorts is a thrilling and exciting entertainment destination located in Dubai, United Arab Emirates. This sprawling resort complex boasts several theme parks, including Motiongate Dubai, Bollywood Parks Dubai, and Legoland Dubai and Legoland Water Park. These theme parks offer a wide range of rides, attractions, and shows that cater to people of all ages and interests.
Motiongate Dubai

is the largest theme park in the region and is a must-visit destination for movie lovers. It features five different zones, each based on a different movie studio. Visitors can experience the action and adventure of Hollywood movies at the Lionsgate, Columbia Pictures, and DreamWorks zones, while the Smurfs Village and Studio Central zones offer fun-filled entertainment for the whole family. Motiongate Dubai also features an array of thrilling rides, such as the high-speed roller coaster, Madagascar Mad Pursuit.
Bollywood Parks

Dubai is the first-ever Bollywood-themed park in the world, offering an immersive experience of the Indian film industry. Visitors can enjoy live performances, thrilling rides, and interactive exhibits that showcase the colorful and vibrant culture of Bollywood. The park is divided into five different zones, each featuring attractions inspired by popular Bollywood movies and characters.
Legoland Dubai and Legoland Water Park

are the perfect destinations for families with young children. Legoland Dubai offers over 40 different rides and attractions, including the popular Dragon roller coaster and the LEGO City Airport. Legoland Water Park, on the other hand, features a variety of water slides, splash pads, and wave pools that offer a refreshing break from the Dubai heat.
Dubai Parks and Resorts

Apart from the theme parks, Dubai Parks and Resorts also offers a range of dining, shopping, and entertainment options. Visitors can explore the Riverland Dubai, a themed retail and dining district that spans across four different zones, each inspired by a different era of time. The Lapita Hotel, located within the resort complex, is a Polynesian-themed hotel that offers luxurious accommodations and world-class amenities.
Dubai Parks and Resorts is easily accessible from various parts of Dubai, with several transportation options available. Visitors can take the Dubai Metro, a bus, or drive to the resort, which is located on Sheikh Zayed Road, close to Dubai World Central Airport.
In conclusion, Dubai Parks and Resorts is a world-class entertainment destination that offers something for everyone. With its thrilling rides, exciting attractions, and immersive experiences, it is a must-visit destination for anyone visiting Dubai.
For booking please vist: www.hellotours.ae or whatsapp +971525252713 and +971566209095
Many Thanks for reading the blog.