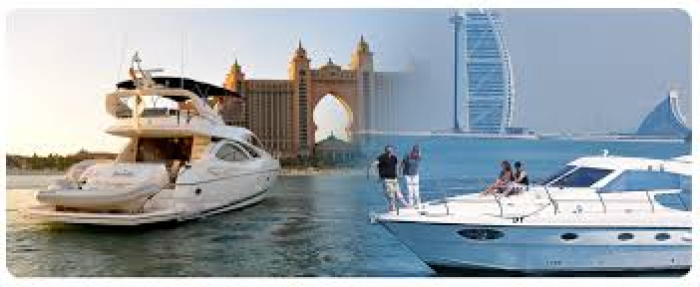 sharing yacht Dubai
About Sharing Yacht Dubai:
Sharing yachts are a popular way to enjoy the waters of Dubai without having to pay the full cost of renting a private yacht. Sharing yachts are available for rent from various providers in Dubai, and they offer a cost-effective and convenient option for tourists and locals who want to experience the thrill of sailing on a yacht.
Sharing yachts are typically large luxury boats that can accommodate up to 20 people, and they come with a professional crew that takes care of all the sailing and safety aspects of the trip. The yachts are equipped with all the necessary amenities, such as air conditioning, sound systems, and on-board bathrooms, to ensure that guests are comfortable throughout the trip.
The sharing yacht experience in Dubai usually includes a cruise along the Dubai coastline, with stunning views of the city's skyline and iconic landmarks such as the Burj Al Arab and the Palm Jumeirah. Guests can also enjoy swimming and snorkeling in the warm waters of the Arabian Gulf, as well as other water sports activities such as jet skiing and banana boat rides.
Sharing yacht rentals in Dubai are available for different durations, ranging from a few hours to a full day or more. Some sharing yacht providers also offer packages that include food and soft drinks as well as additional activities such as fishing and barbecues on board.
In conclusion, sharing yachts are a popular and affordable way to enjoy the beautiful waters of Dubai, and they offer a unique and unforgettable experience for tourists and locals With their luxurious amenities, professional crew, and stunning views, sharing yachts are a must-try activity for anyone visiting Dubai.
for booking visit www.marinadubaiyacht.com or whatsapp +971566209095 and +971525252713